A once in a lifetime experience
Expert Pilots
to guide you
Fly Like a Bird
Go where the wind blows
Over 19 Years
Ballooning experience
Spectacular Awesome Amazing
Floating above the Atherton Tablelands is just spectacular, and Hot Air Balloon Cairns offers the unique experience of early morning balloon rides to take in the view. Enjoy the skies above a peaceful landscape, as you take off from near the township of Mareeba, and soar with the wind as the day begins.
You'll be in safe and professional hands with the team at Hot Air Balloon Cairns, and our staff will ensure that you'll have a fantastic morning. Toast a successful - and possibly very your first - balloon flight upon landing with a cool glass of bubbles in true ballooning tradition.
FROM $259 per person you can lift off with Hot Air Balloon Cairns (city hotel transfers)
Classic 40-60 minute balloon flight
Return transfers from Cairns city hotels
Digital download inflight photos
Signed flight certificate from your pilot
Glass of French Champagne upon landing
All levies are included
Conversation time with your pilot.
Do you have your own transport and enjoy the freedom of continuing your adventure, exploring the Atherton Tablelands, after your hot air balloon flight? Our self-drive option is perfect for you! Drive to meet us in Mareeba - the gateway to the Tablelands - and we'll transfer you to and from the launch and landing sites. You'll meet other guests who have been picked up in our air conditioned buses from Cairns city accommodation at the launch site, and share the exact same experience for the morning. Select "Self-drive meet Mareeba Heritage Centre" in our booking form for pickup location.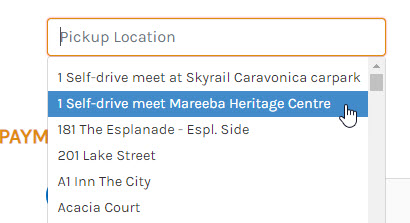 FROM $259* per person you can lift off with Hot Air Balloon Cairns (self drive to Mareeba)
Classic 40-60 minute balloon flight
Drive and meet us at Mareeba Heritage Centre
Digital download inflight photos
Signed flight certificate from your pilot
Glass of French Champagne upon landing
All levies are included
Conversation time with your pilot.
If you're also looking for information from our partner Fitzroy Island, visit their website and explore the fantastic range of experiences for you and your loved ones. Complete your Far North Queensland holiday with ballooning AND the Reef! Two of the highlights from this magical part of Australia.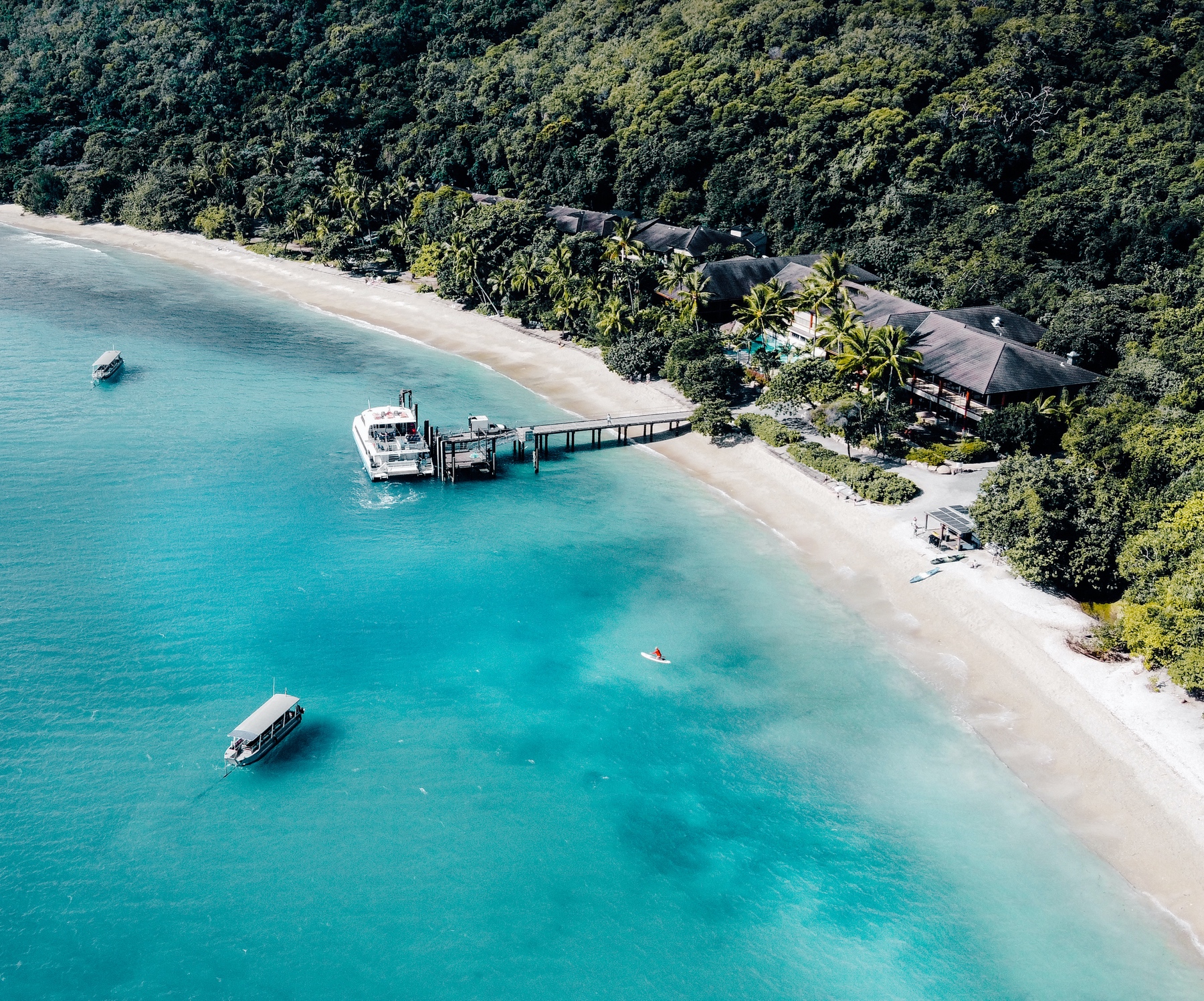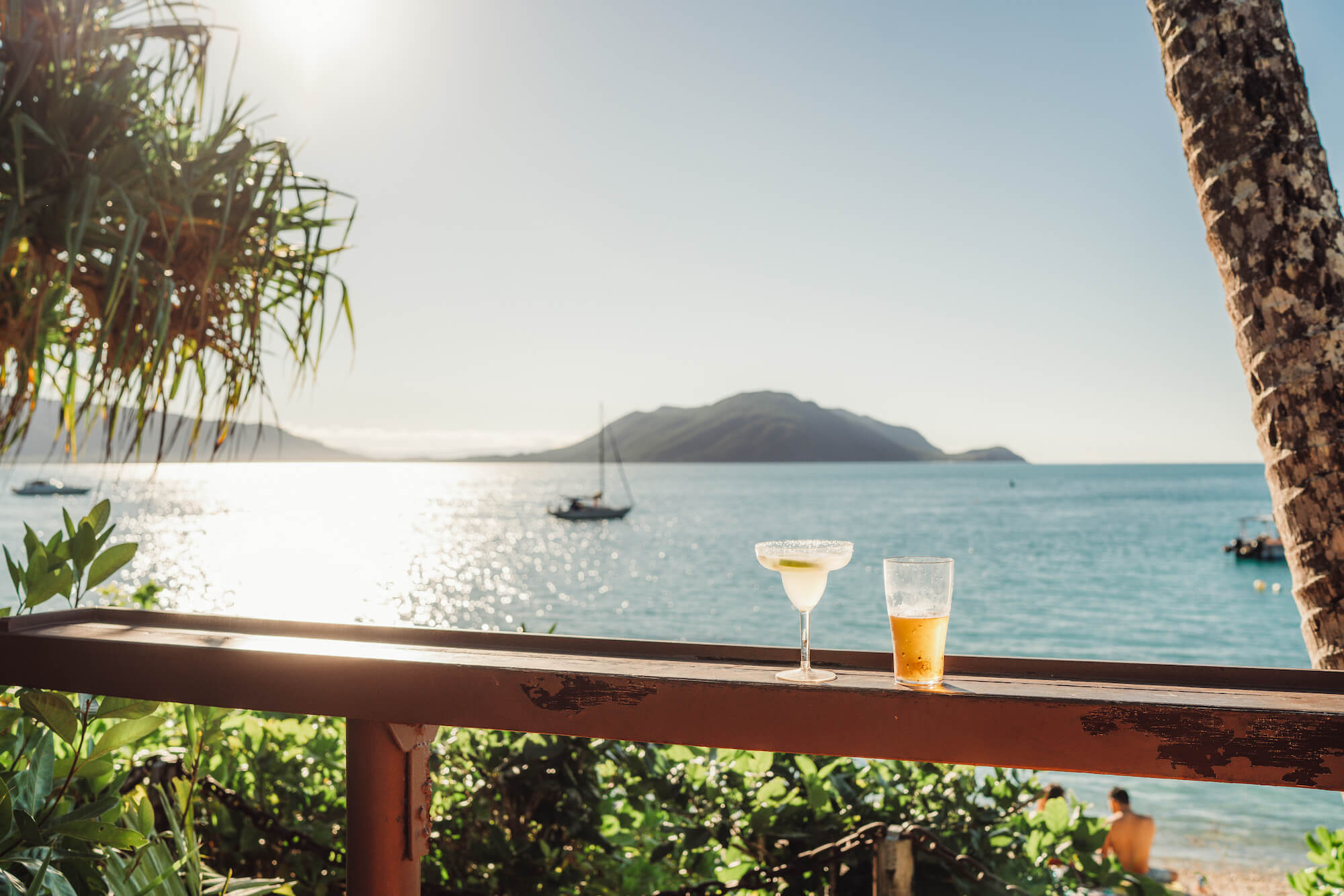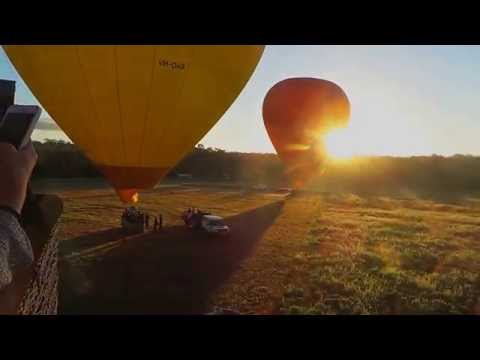 Spectacular Classic Hot Air Balloon ride
Airconditioned Transfers from Cairns city hotels or Mareeba meeting point
Photos Included
Peace of Mind with Your Booking
Glass of bubbly after your flight
Commemorative Certificate
COVID-Safe Management Plan in place
Best Possible Prices
Avoid booking fees by buying Direct from the operator
Flexible Dates
Tickets can be moved if you change your plans
100% Refundable
When purchased through this site
Secure Payment
Purchase with confidence Using our secure system
Limited spaces available.
Book now to avoid disappointment
BOOK NOW
Common Questions
Click on the questions below to view their answers
If we have to cancel due to bad weather we will give you the option to rebook for another day, convert your original booking to a Gift Voucher valid for 3 years (back-dated to the purchase date), or 100% refund. We have a very high take-off rate and have the best locations in the world for reliability & hot air ballooning.

It is a safety requirement for Hot Air that all of our travellers are able to walk from the bus across to the balloon basket, board the basket via two foot holes (1.2m in height) and stand for the duration of the flight, all unassisted.

From a purely practical point of view, we take off at a different location everyday as it is dependant on wind direction and speed. Whilst we're pretty good at forecasting, we never ultimately know in advance exactly where the launch site will be and the decision on a launch site location is only taken just before dawn. As a result, we are unable to guide anyone to a launchsite in time, given the huge potential flight area. There are also logistical and legal obligations surrounding entry to launch sites by private vehicles. The short answer is no. We can meet you at one of our designated meeting points instead, and provide transfers to the launchsite in our vehicles.

Hot Air ballooning can be very weather dependent and our experienced pilots will keep a very close eye on the conditions leading up to your flight. If the weather conditions do not permit us to depart from Cairns we will advise you by 5pm the evening before you travel. We will then offer you an alternative date to travel or a full refund. If you wish to make any changes to your booking please advise us 48hrs or more prior to you departure to be able to make changes with no penalty.

All ballooning in Cairns - and indeed, Australia - have early morning departures only. Ballooning requires cool air temperatures and stable wind patterns that are most reliable in the early hours of the morning within the first few hours of daylight. On the Atherton Tablelands where we fly, we are fortunate to have some of the best ballooning conditions in the world. We schedule departures daily all year round with a great take off rate. You will also agree that the early morning is a spectacular time to witness views from above.

Yes you can still fly in a hot air balloon if you are 95kg. For anyone over 100kg travelling please advise us when you book so we can note it. This will help us with our balloon allocations on the morning.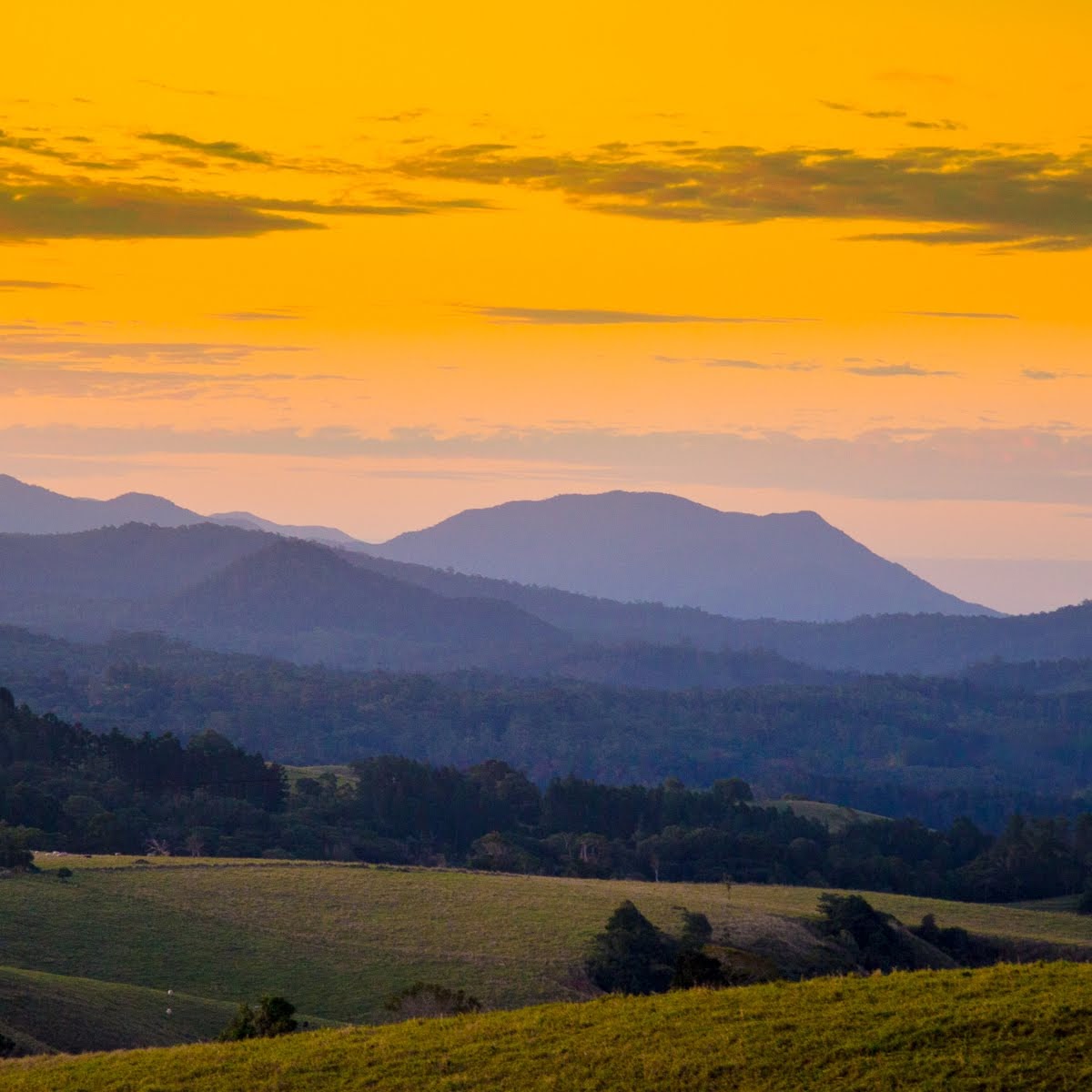 Flight Location: The Atherton Tablelands
Approximately 45 minutes west from Cairns and 1 hour from Port Douglas, the Atherton Tablelands are an area renowned for their fresh produce, fascinating geological features, and their rich indigenous culture and colonial history.

A natural highland plateau, starting at around 900 feet above sealevel, the region around Mareeba at the gateway to the Tablelands provides perfect conditions for hot air ballooning, with consistent weather, stable wind conditions and breathtaking views.

From Mareeba, self-drive options allow you to explore the rest of this wonderful region, with opportunies for hiking, 4WD adventures, world-class mountain bike tracks, and multiple waterfalls and natural swimming pools.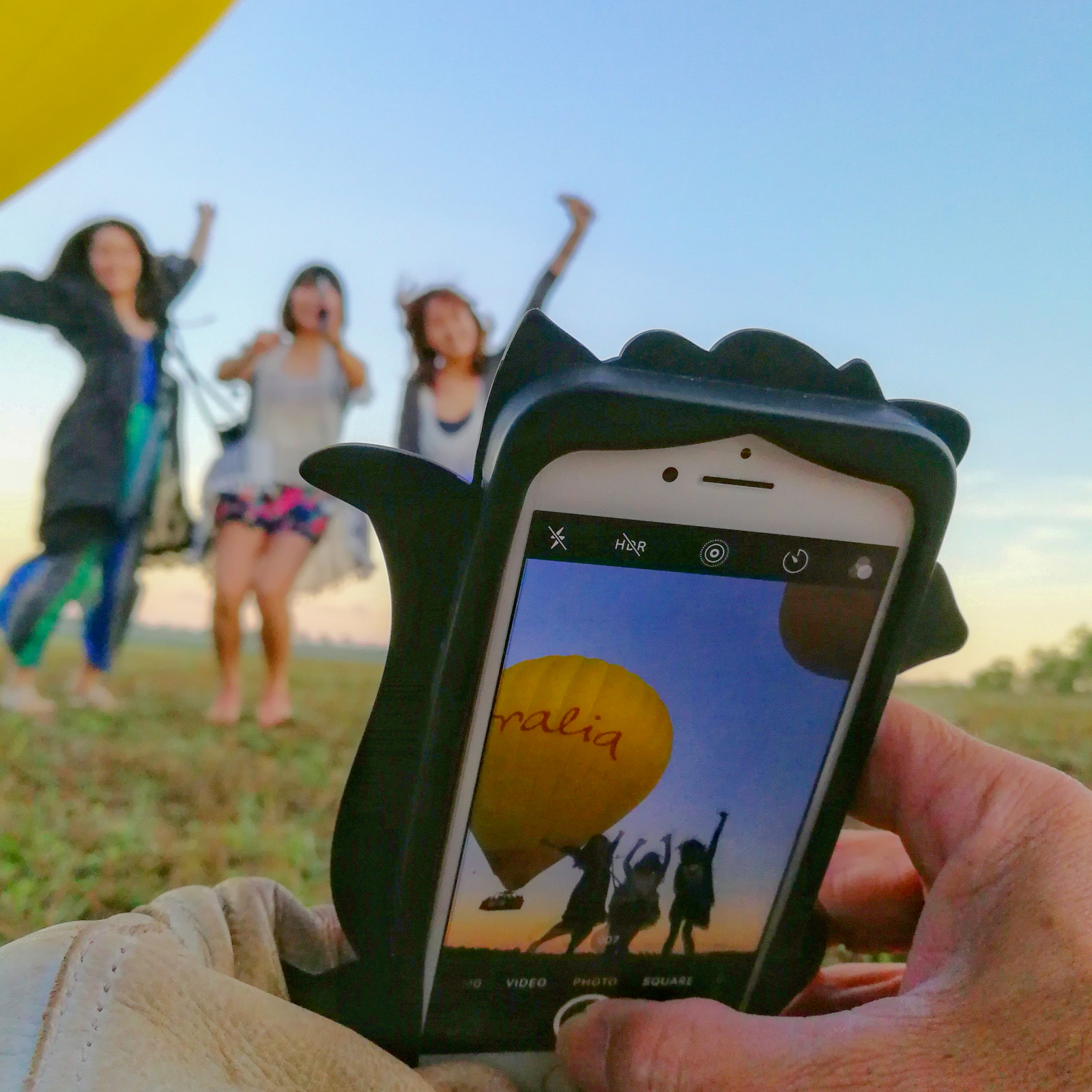 What to bring
Your ticket
Walking shoes
Camera
Dress: casual outdoor layered clothing. (White clothing not recommended).
Sun hat
Sunglasses
Bottle of water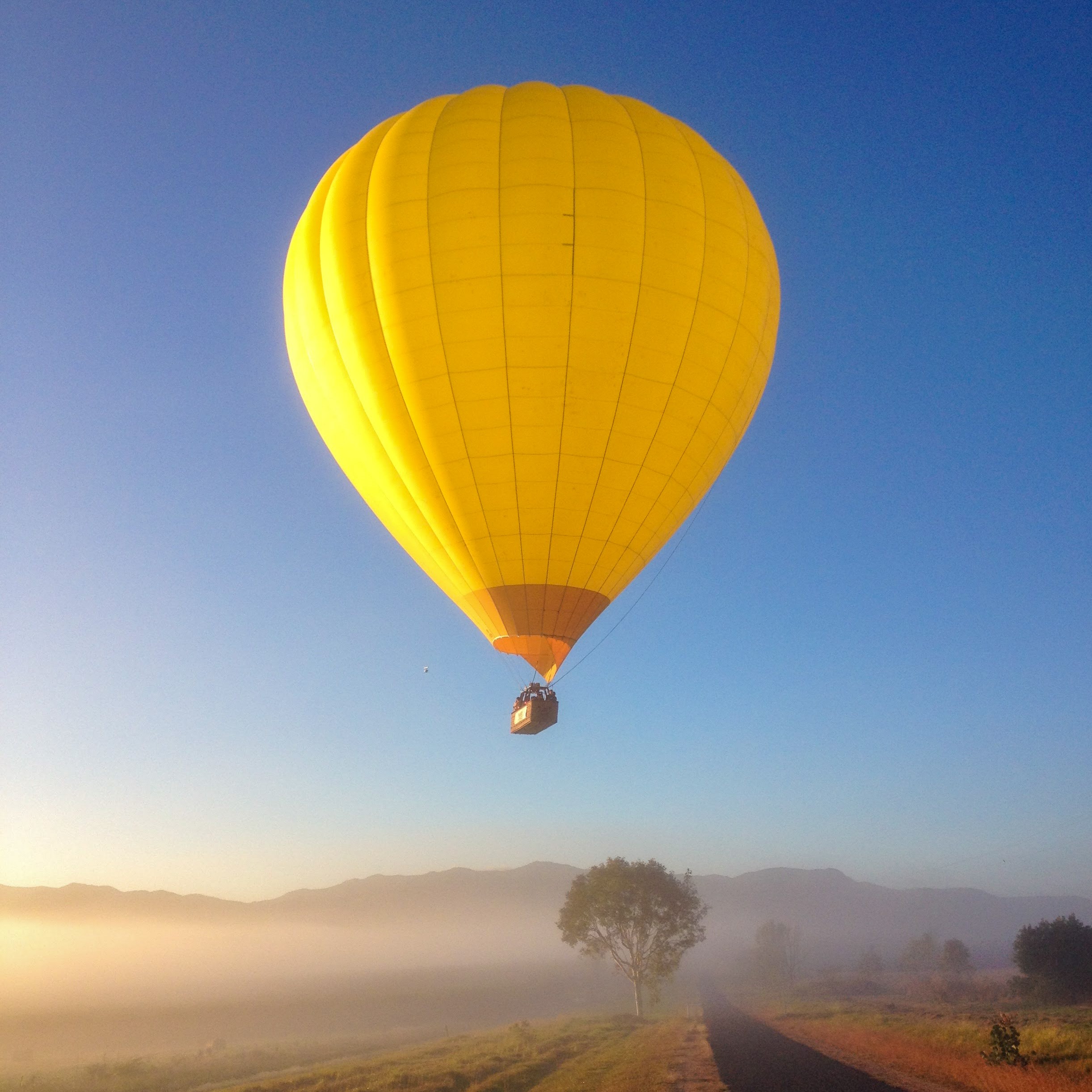 Important information
- Prices are valid for travel until 31st March 2022. Conditions of Travel.
- Rebooking fee of $50 per person applies if customers no shows for their day of travel
- For Passengers with Weight or Mobility or Pregnancy queries - please phone us to discuss before booking online.
- Prices are $AUD per person.
- All times are an INDICATION only.
- Please note that times do change summer/winter/spring, exact start times given on receipt of your full booking details
- 100% charge applies if passengers fail to present on the morning booked.
- 24 hours notice is required for changes.
- Re-booking is subject to availability and possible at a fee, please ask us.
- Classic flight is minimum 40 minute flight
- Where photos are included in your package, these are subject to availability. Conditions of Travel, 21.4.
Your Itinerary
Times vary seasonally
4.00 - 5.00 AM

Our professional team meets you when they pick you up from your accommodation (or meeting point in Mareeba) and take you to the launch site.

05.00 - 06.00 AM

Arrive to see the spectacular sight of your hot air balloon inflating before up, up and away! Take off and experience the unique sensation of hot air balloon flight.

06.00 - 07.00 AM

Take in the landscape at dawn over the Atherton Tablelands as the day begins. Fly gently and relax before a gradual descent and landing.

07.00 - 08.00 AM

Enjoy a glass of bubbles and chat with your pilot and crew. Return transfers to your vehicle at the meeting point, or depart Mareeba in our transfer bus for Cairns city.
Our Crew
Australia's leading team of experienced ballooning pilots, takes off daily here in Queensland. Our 8-pilot team fly the most extensive fleet of hot air balloons in Australia, ranging in size from 2 passenger baskets up to Australia's biggest balloon.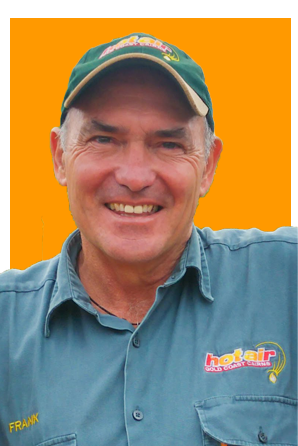 Meet our Deputy Chief Pilot, Frank
Born on a farm in Kenya, the freedom Frank experienced spending his early years wandering between the homestead and the Maasai manyattas set the tone for the rest of his life.
Frank was introduced to flying balloons during his years working in game reserves and the national parks of Africa before moving to Australia.
Frank has extensive experience flying Hot Air's aircraft in the Gold Coast Hinterland and over the Atherton Tablelands. He loves to meet like-minded people and share his knowledge of Far North Queensland and passion for ballooning.