Crebra Farmhouse Accommodation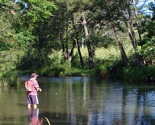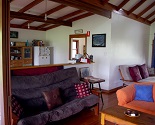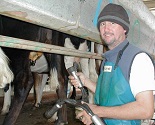 Highly recommended if you want a short break away from the hustle and bustle, and just over 90 minutes drive from Brisbane CBD arrive at Crebra Farmhouse, set atop a hill with its own access and with plenty of room this local farmstay that is established in the serenity of the Lost World Valley bush on the dairy farm "Glenaulin". It's your time, so whether you want to chill and relax and watch the day go by off the verandah with a few cups of tea and maybe a book or a stack of newspapers or you'd like to explore and discover the local environment, it's up to you. There are two excellent verandahs front and back too, so bring your camera as the light changes so much and there's always something different to see.
If you'd like to see the district from a whole new perspective, hop onboard at the best time of the day and join Hot Air Balloon Scenic Rim, on a balloon flight over the hinterland, that will truly show you the wide open spaces and deep valleys and peaks that make up the Lost World Valley as well as look to the horizon to see Tamborine Mountain and Lamington National Park. You can choose to have breakfast at Crebra Farmhouse afterwards or there's a champagne breakfast after ballooning at Canungra Valley Vineyard with free wine tasting too.
Crebra Farm house has two verandah's at front and back, a fireplace and is fully self contained with all the essentials you need for a quiet short break, such as cookware, linen, DVD and stereo.
Take a stroll and see the Albert River below with its long pools, banks to picnic and relax on, and fish to be caught. It is a favourite for sport fishing Bass and Mary River Cod – other fish include Eel Tailed Catfish, Eels and Carp. If you are very quiet and lucky keep an eye out for platypus, these mythical creatures of the Australian bush are always a delight to spot and the best times are in the early mornings or late evenings.
It's an easy going pace so whichever of the Things to do in Scenic Rim, you choose, whether you want to go for a short walk and follow the winding tracks, or sit quietly beside long waterholes with family and friends or watch the cows being milked or take a line fishing along the Albert River, do some photography or sketch the Jinbroken Range in the west, it's yours to enjoy in peace and privacy.
Crebra Farmhouse Accommodation: Images from GOOGLE
2239 Kerry Road, Kerry, Queensland, Australia

About Crebra Farmhouse Accommodation ...
Accommodation
Activities
Events
Gallery
Location

Make a booking Address:
Crebra Farmhouse Accommodation
2239 Kerry Road
Kerry, Queensland, 4285, Australia
Phone: +61 1800 503 475


Crebra Farmhouse Accommodation