Google Business Reviews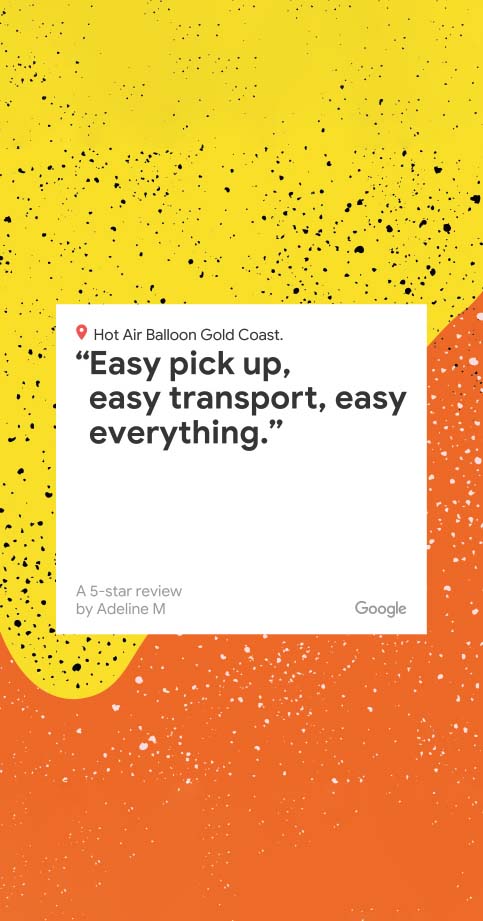 Hot Air Balloon Gold Coast™ have a strong online presence across Google which includes our business listing. We encourage you to visit our profile and read through the many hundreds of fantastic reviews available. 
One of the stand-out features of our reviews is the fact that our staff are consistently thanked or mentioned by name - it's that personal level of professionalism that we strive to deliver, and we firmly believe this shines through in our reviews!