The Escarpment Retreat and Day Spa - Mt Tamborine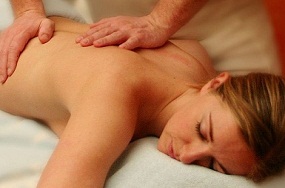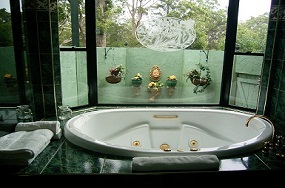 Recognized as a great place for a day off or two, Mount Tamborine has turn out to be a district that's perfect for those looking for indulgence amidst rainforest tranquillity. Situated about an hour away from the buzz of Brisbane city and 50 minutes from the Gold Coast this striking village is simply charming as well as having a wide range of price options for those that seek simplicity or those that want something almost five star in a homely style, and what better way to see it as a couple, than booking a stay at a local Tamborine Mountain B&B or resort as well as a scenic sunrise hot air balloon ride.
Located at Mount Tamborine, the Escarpment Retreat offers the perfect environment for couples to enjoy a holiday destination focused on romance and the area's unusual splendor - perfectly made-to-order for couples that want a dreamy time away.
Balloon rides are priced from $280 and includes, flying up in your hot air balloon to see 360 degree views of the Scenic Rim hinterland, Tamborine mountain, Lamington National Park and even out to the sparkling sea.
Guests may like to submit to the peace and quiet, to the delights of absolute relaxation if they pick a night or two to stay at the Escarpment Retreat and a flight with Hot Air Balloon Scenic Rim, allowing guests the time to relax and enjoy the breathtaking location that is Mount Tamborine. For those looking for a bit more, why not meander around the Scenic Rim and Hinterland Vineyards and enjoy tastings and some excellent food. Tamborine Mountain, often surprises visitors with it's tropical rainforest, unique, brilliantly colourful, exotic birds and a tranquillity that is a complete contrast to the incessant daily noise of the Coast. There are wineries, distilleries, breweries and cooking schools to discover, so if you have plenty of time, we suggest extending your holiday for an extra day or two as often visitors to Tamborine Mountain don't have enough time, to explore all the wonderful things to do, in just one visit.
We suggest that the perfect short break itinerary is on your drive to Escarpment Retreat, to start with ballooning first and meet your ballooning driver at Canungra and hop on-board to go to the daily balloon launch site. Balloons travel with the breeze, so every day, and every flight is different, taking into consideration the weather conditions that are best suited to ballooning.
Whether staying just a couple of nights or a week, Escarpment Retreat at Mount Tamborine is ideally positioned on the doorstep of a truly unique community which exudes an addictive combination of sleepy coastal town and chic modern village, combined with a morning experience with Hot Air Balloon Scenic Rim, for just the two of you. Don't look for any other reasons, go on spoil yourself!
Escarpment Retreat Mt Tamborine Accommodation: Images from GOOGLE
123 Alpine Terrace, Mt Tamborine, Queensland, Australia
Make a booking Address:
The Escarpment Retreat
123 Alpine Terrace, Mt Tamborine
Queensland, 4272, Australia
Phone: 07 5545 3300
Email: [email protected]
Escarpment Retreat Mt Tamborine Accommodation.