Hot Air Balloon Information for Landowners, Farmers and Property Owners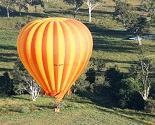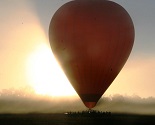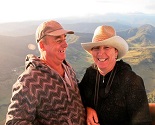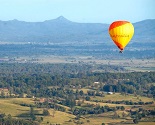 We invite Farmers, Landowners & Local Communities, for all districts we fly over in our hot air balloons to contact us anytime, we are open 7 days a week. 

We strive to always have a good working relationship with our local district & community, as we have had these past 16 years and moving into the future.
We are pleased to say we have worked with and had the support of many farmers & landowners, for many years, such as Mario Gallo, Sam LaGrasso and Luci Piali and over 100 others in Mareeba and over 50 landholders on the Scenic Rim, Beaudesert, Canungra and Brisbane, that have kindly allowed us permission to use their properties.
If you are a new landowner, we would be pleased to discuss at a time that suits you, either by phone, email or a visit in person to your property, the details of we are proud of our Landowners policy.
We can then give you our copy and answer any queries you may have at all.
Identification of balloons that fly in your local area can be hard and so to assist we have developed a website findaballoon.com.au where you can identify by colour and VH- Flying registration the owner of a balloon in your area and contact the company responsible for it.
In turn, if you would like to advise us that your property/farm/landholding is not available to balloons, we have systems and procedures that we can complete to ensure this also.

We have dedicated landholder relations staff, who have a thorough knowledge of each local district and it's our promise to act promptly and effectively whenever you contact us, for any reason about our ballooning operation
WHERE WE FLY
Scenic Rim - Beaudesert, Canungra, Kerry Valley, Gleneagle, Brisbane Scenic Rim and Gold Coast Hinterland 
Call Frank on  07 
31391329
Gold Coast - Nerang,  Bundall, Surfers Paradise, Broadbeach,
To identify the owner of a Hot Air balloon flying on the Gold Coast or Gold Coast Hinterland you can use the website Find a Balloon  
 Our Aviation Licenses and Federal Government Certification as well as our Insurance details can always be viewed at this address www.hotair.com.au/insurance