Cairns Private Hot Air Balloon Charter with private transfers and more
Exclusive Experience
Ride Highlights
💎 Exclusivity: Your very own private hot air balloon with a dedicated expert pilot.
💎 Convenience: Sleep in a little more and enjoy private transfers with your personal chauffeur.
💎 Extended Views: Soar in tranquillity, soaking in every moment.
💎 Cherished Memories: Receive a complimentary photo set of your journey, delivered digitally.
💎 Toast the Skies: Raise a glass and celebrate with premium Australian sparkling wine.
💎 Gourmet Dining: Enjoy breakfast at the renowned Nu nu Restaurant in Palm Cove.
Private pickup at your Cairns hotel, enjoy the scenic drive in your private transfer.  Your confirmed Pickup/Meeting time will be issued as soon as you Reserve your booking.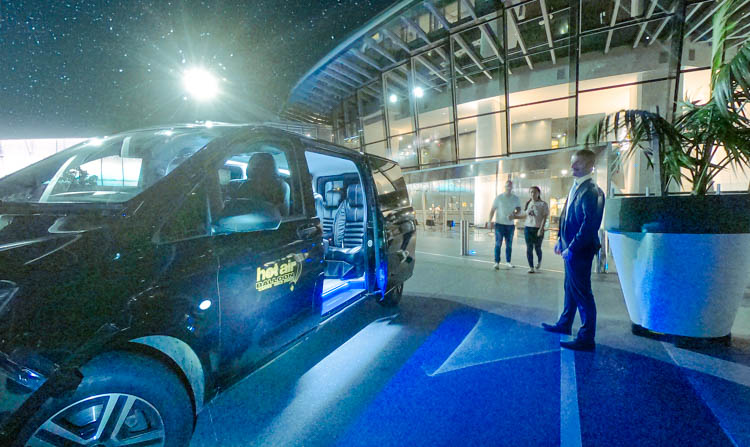 Arrive just in time to see your balloon inflate, such a spectacular sight on such a memorable day. Take off together & experience the fun & unique sensation of your Cairns hot air balloon ride.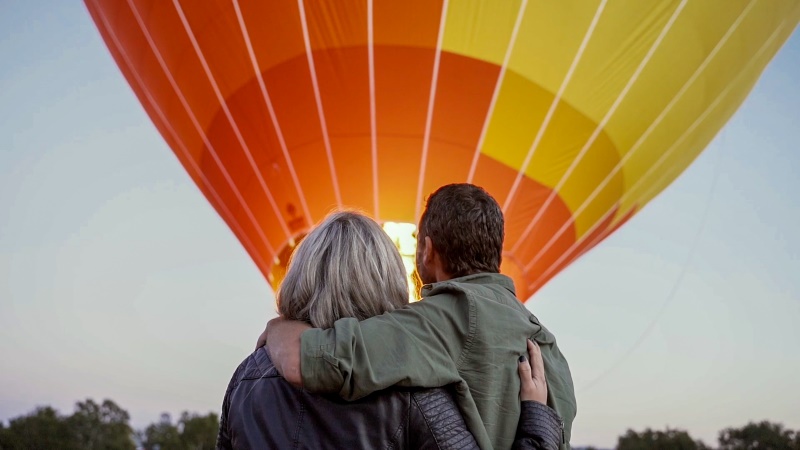 Your balloon floats over the picturesque landscape as the day begins, allowing you to enjoy the amazing views, relax, and breathe in the wide-open spaces!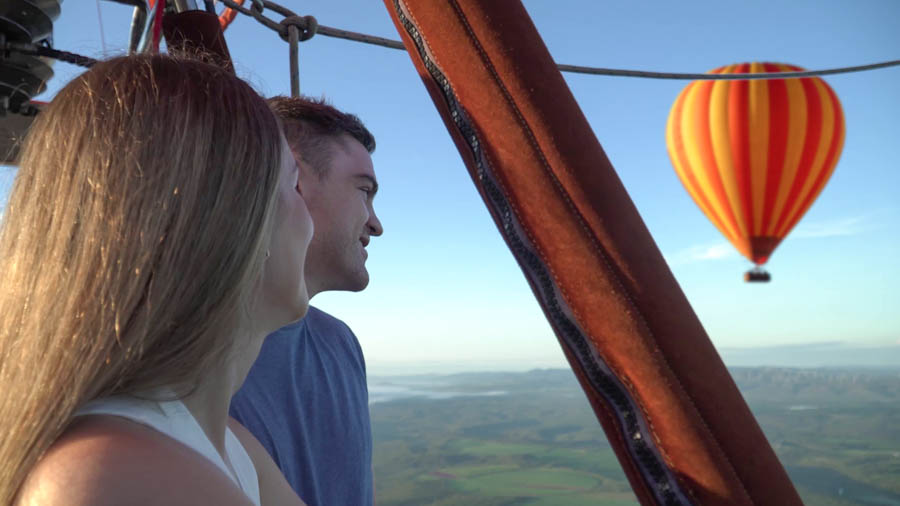 The patchwork panorama below brings new sights every day, watch out for a variety of Australian birdlife & take in the peace & serenity that is hot air ballooning.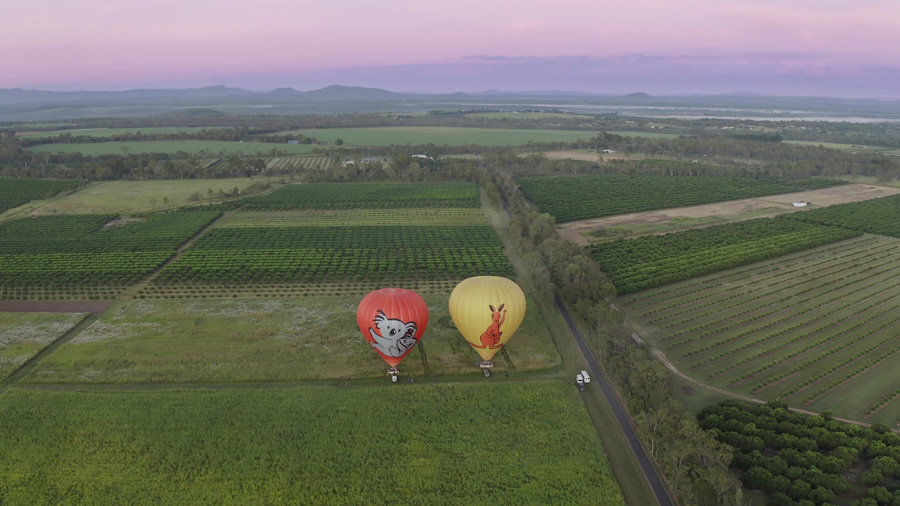 Come back to earth and be whisked off by your private transfer to a beachfront five star resort to enjoy a private breakfast at your own table.  Breakfast is at NuNu's Restaurant in Palm Cove.  Includes Australian sparkling wine to toast your hot air balloon ride!  Your delicious breakfast is cooked to order is your choice from a gourmet tropical breakfast menu.  Time to reflect on your morning ballooning in the skies!
Maybe a stroll after breakfast on the tropical beach or a few more wedding pictures with a palm tree background and no shoes! Return private transfer is available at your disposal until noon, please advise your driver when you wish to depart for your hotel.
Extra Sleep In & Individual Pickup time
Personal Chauffeur
Private Transfers
60 minute Exclusive scenic Hot Air Balloon ride
Personal hot air balloon pilot
Gourmet breakfast at Nunu's Palm Cove
Sparkling wine
Complimentary photo set - delivered digitally
All insurance levies included
Expert Interpretive Commentary
Your ticket
Walking shoes
Camera
Dress casual outdoor layered clothing. White clothing not recommended.
Peak Hat & sunglasses
Bottle of water
Tour Conditions:
Prices are valid for travel until 31st March 2024. Conditions of Travel.
Prices may vary by day, season, and/or availability. Price is displayed at checkout. 
For Passengers with Weight or Mobility queries please phone us to discuss before booking online.
Pregnant persons beyond 3 months (13 weeks) of pregnancy are not permitted to fly.
Prices are $AUD per person.
All times are an INDICATION only. Please note that times do change summer/winter/spring, exact start times given on receipt of your full booking details
100% charge applies if passengers fail to fly on the morning booked. 24 hours notice is required for changes. Re-booking is subject to availability and possible at a fee, please ask us.
Classic flight provides a full flight experience to suit the prevailing flying conditions
Where photos are included in your package, these are subject to availability. Conditions of Travel, 21.4.
For self-drive (drive to meet us) please check and plan your drive according to QLD Dept. of Transport and Main Roads Current Conditions.