Hot Air Balloon Gold Coast and FREE Sea World Cruises Whale Watching
Whale season is closed
Ride Highlights
**Whale Season is June to October**
Receive a FREE Whale Watching Cruise with Sea World Cruises when you book hot air ballooning with us, including full breakfast, return transfers, and all inclusions below. Two experiences for the price of one! Only available with GCWhalesWeb tour code from this webpage.
🎈Spectacular Hot Air Balloon ride
🍷Wine tasting
📜Commemorative Flight Certificate
📸Free Digital Photo pack worth $80
🏡Free entry to O'Reilly's Grand Homestead and Vineyard and extensive grounds
🥐Full hot breakfast and sparkling wine, authentically from the O'Reilly's Vineyard
🚌Free return Air Conditioned Coach Transfers from selected locations 
🦙Meet the delightfully friendly O'Reilly's Vineyard alpacas  
🐋FREE Whale Watching Cruise with Sea World Cruises
Whale Watching season is from the end of May to early November approximately.
Air conditioned coach transfers from your central Gold Coast hotel (Southport to Broadbeach) or join us at one of our convenient meeting points. 
Our team of pilots are Australia's most experienced with the record for most reliable balloon take-offs in the southern hemisphere. Therefore we make our way to the Gold Coast Hinterland, where balloon take-offs are at their optimum. 
Your confirmed Pickup/Meeting time will be issued as soon as you Reserve your booking.
Always a surprise, always an impressive sight. 
Arrive at the launch site, to see the amazing hot air balloon inflation display. Did you know, our Hot Air balloons stand taller than a ten storey building?
Hop on-board to experience the fun & unique sensation of your first hot air balloon ride, floating gently above the spectacular Gold Coast Hinterland, in Queensland, Australia.
There is so much to see, but often it's the sensation of floating silently over this picturesque landscape at sunrise for your classic hot air balloon flight, that really makes this such a special time. Breathe in the wide-open spaces, sunshine sparkling across the sky and wildlife waking up to the day.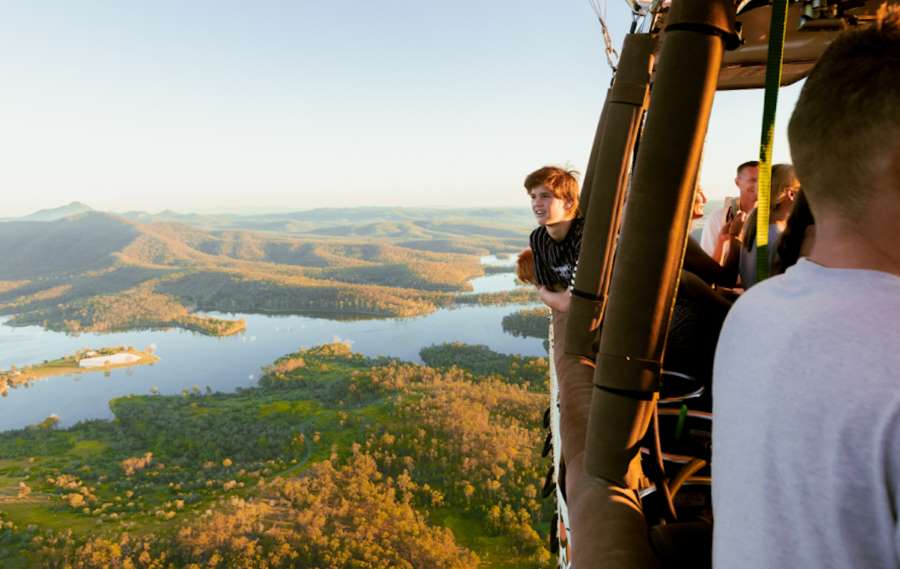 Our team of pilots, expert, knowledgeable and great guys are guiding your balloon and will share some amazing facts with you about your hot air balloon ride this morning.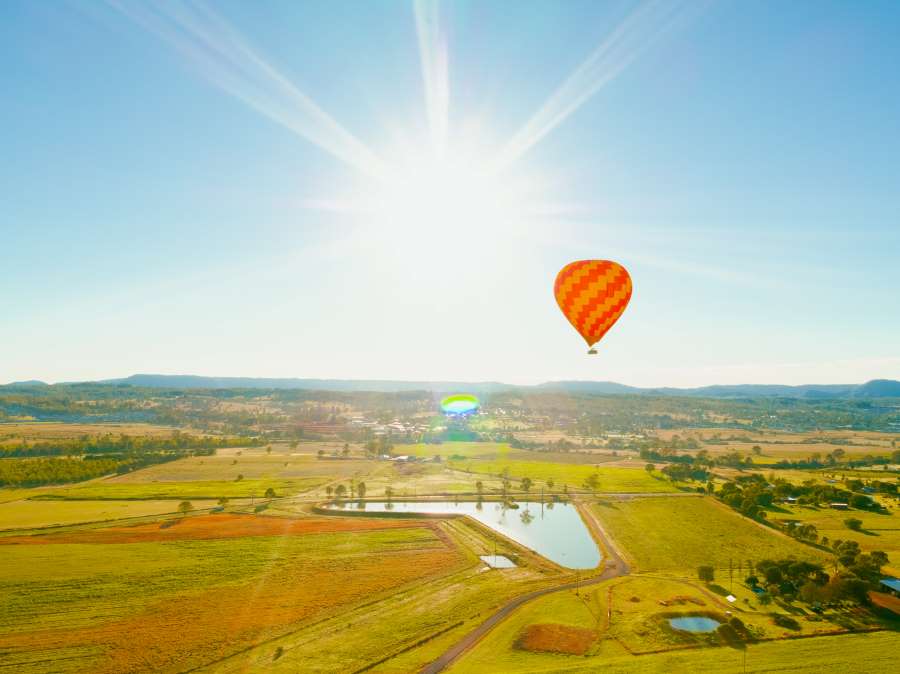 Experience the joys of this historic form of flight. Your balloon crew driver, is ready and waiting to answer all your questions and have a bit of fun. We're pleased to say, our team is a fun and highly trained crew, well practiced in maximising the enjoyment to be had, on your hot air balloon ride. After landing, we all get in and enjoy the hot air balloon pack-up games and lots of laughs.
It's a short drive to O'Reilly's Canungra Valley Vineyard.  Our breakfast location is a real highlight!  
We have exclusive access to O'Reilly's Canungra Valley Vineyard - please click through to take a sneak peak at our virtual tour. Relax in the historic surroundings with a glass of O'Reilly's own sparkling wine to toast your morning.  
A full freshly cooked breakfast, pastries, fresh juices, eggs & bacon, cereals & fruit is all yours as you relax in the serenity of the vineyard on the verandah of this picturesque grand Queenslander.
Our team will return you by air conditioned coach transfers to your hotel for rest and relaxation.
FREE Whale Watching Cruise with Sea World Cruises
Sea World Cruises is the best in the business. Departing from Sea World on the Gold Coast, they are highly professional, have the newest fleet of boats and are so passionate about the conservation of our oceans and protection of the Humpback Whale population.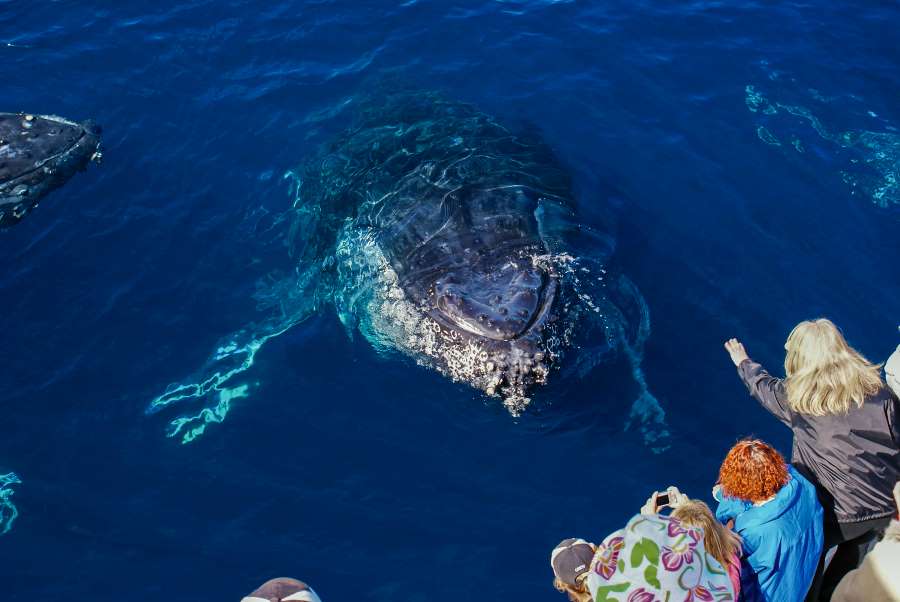 You have the choice of when you can take your whale watching experience. We do suggest you book in for an afternoon experience on the same day as your Hot Air Balloon flight. 
To book your whale watching simply contact our reservations team. Sea World Cruises Whale Watching departs from the Sea World Cruises Terminal, Seaworld Drive, Main Beach QLD 4217. Google Maps Link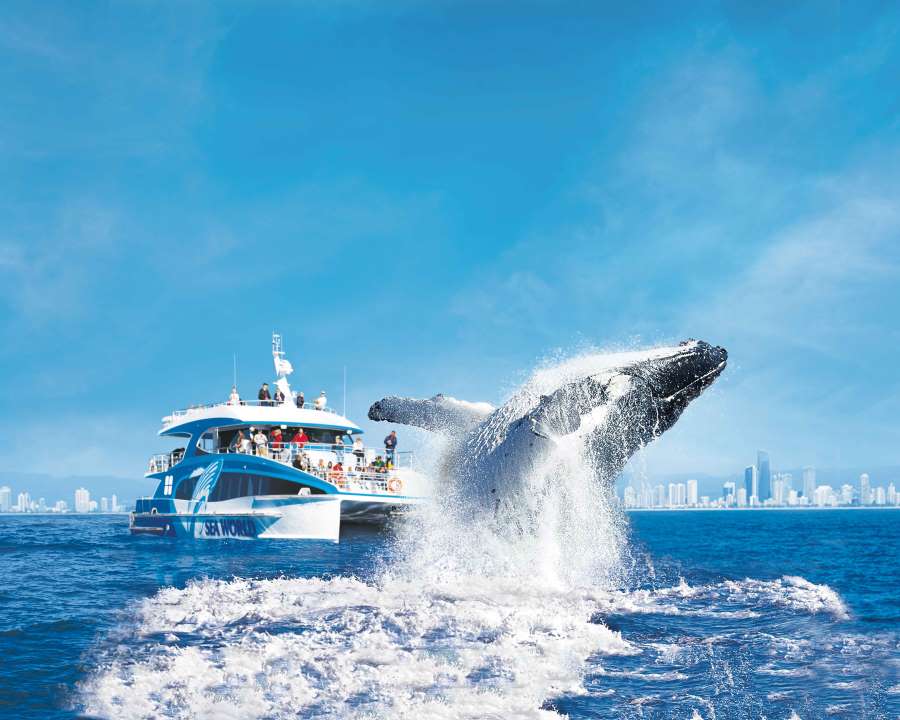 Up Close and Personal Experience
Sea World Cruises Whale Watching is an amazing wildlife experience! With the most professional and  passionate team, Sea World Cruises Whale Watching provides up-close-and-personal viewing decks so you can see these massive peaceful, friendly humpbacks in an experience you will never forget.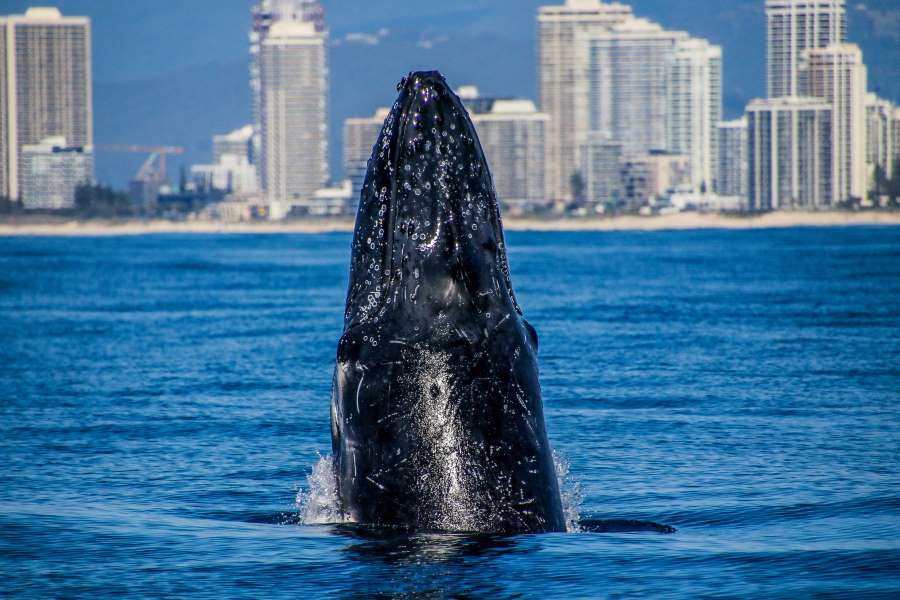 We guarantee you will enjoy an incredible tour of whale watching with Sea World Cruises. The humpback whale is playful and curious, this tour will give you a truly intimate encounter with these gentle giants of the ocean, this is something not to be missed.
Hot Air Ballooning:
Complimentary digital photo package worth $80 auto emailed to you on the same day after your flight
Air conditioned coach transfers to balloon launch and landing sites
Free Hotel Pickups/Meeting Point Maps
Spectacular Classic Hot Air Balloon ride over the Gold Coast Hinterland
Enjoy vistas across mist-blanketed valleys from the Scenic Rim's rainforest mountains to the Gold Coast city skyline.
Full Hot Breakfast & sparkling wine 
Access to O'Reilly's Historic Grand Homestead & Vineyard
Access to O'Reilly's extensive grounds bordering Canungra Creek
Meet the gorgeous Alpacas at O'Reilly's Vineyard
Wine tasting from O'Reilly's fabulous cellar collection
Expert interpretive commentary
Hot Air Balloon Ride Commemorative Certificate
Return Air Conditioned Coach Transfer: Hotel /Meeting Place/Shopping Centre/Theme Park (Maps and details here)
Whale Watching Cruise:
Whale Watching Cruise with Sea World Cruises
100% Sightings record, (Guaranteed or a free return cruise)
Smaller Groups
Bonus Canal Cruise
Close encounters from a great rail side position close to the action
Afternoon tea (optional Licensed bar)
Convenient Surfers Paradise departure location
Weather Considerations for Ballooning:
Hot air ballooning is contingent upon suitable weather conditions. Should we have to cancel due to unfavourable weather:
If you decide not to rebook or cannot find an alternative date for the ballooning experience, the whale-watching tour will still be available for you on the scheduled afternoon, however, the cost of the whale-watching tour will no longer be complimentary and the standard retail price of the whale-watching tour will be deducted from the original payment when processing your refund.
If the whale watching cruise is cancelled by the operator, the complimentary whale watching ticket is not refundable or transferable. 
Refund Policy Following Rebooking:
If you reschedule hot air ballooning, attend the whale-watching tour before the rescheduled date, and subsequently decide to cancel the balloon ride within the acceptable cancellation timeframe, a refund is available. However, the regular retail price of the whale-watching tour will be deducted from this refund.
Your ticket
Walking shoes
Camera
Dress casual outdoor layered clothing. White clothing not recommended.
Peak Hat & sunglasses
Bottle of water
Tour Conditions:
Prices are valid for travel until 31st March 2024. Conditions of Travel.
Prices may vary by day, season, and/or availability. Price is displayed at checkout. 
For Passengers with Weight or Mobility queries please phone us to discuss before booking online.
Pregnant persons beyond 3 months (13 weeks) of pregnancy are not permitted to fly.
Prices are $AUD per person.
All times are an INDICATION only. Please note that times do change summer/winter/spring, exact start times given on receipt of your full booking details
100% charge applies if passengers fail to fly on the morning booked. 24 hours notice is required for changes. Re-booking is subject to availability and possible at a fee, please ask us.
Classic flight provides a full flight experience to suit the prevailing flying conditions
Where photos are included in your package, these are subject to availability. Conditions of Travel, 21.4.
For self-drive (drive to meet us) please check and plan your drive according to QLD Dept. of Transport and Main Roads Current Conditions.