Google Business Reviews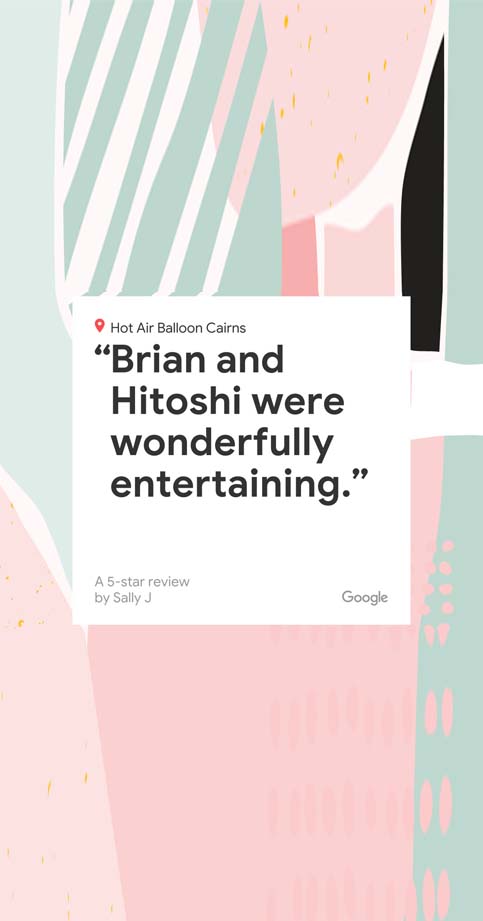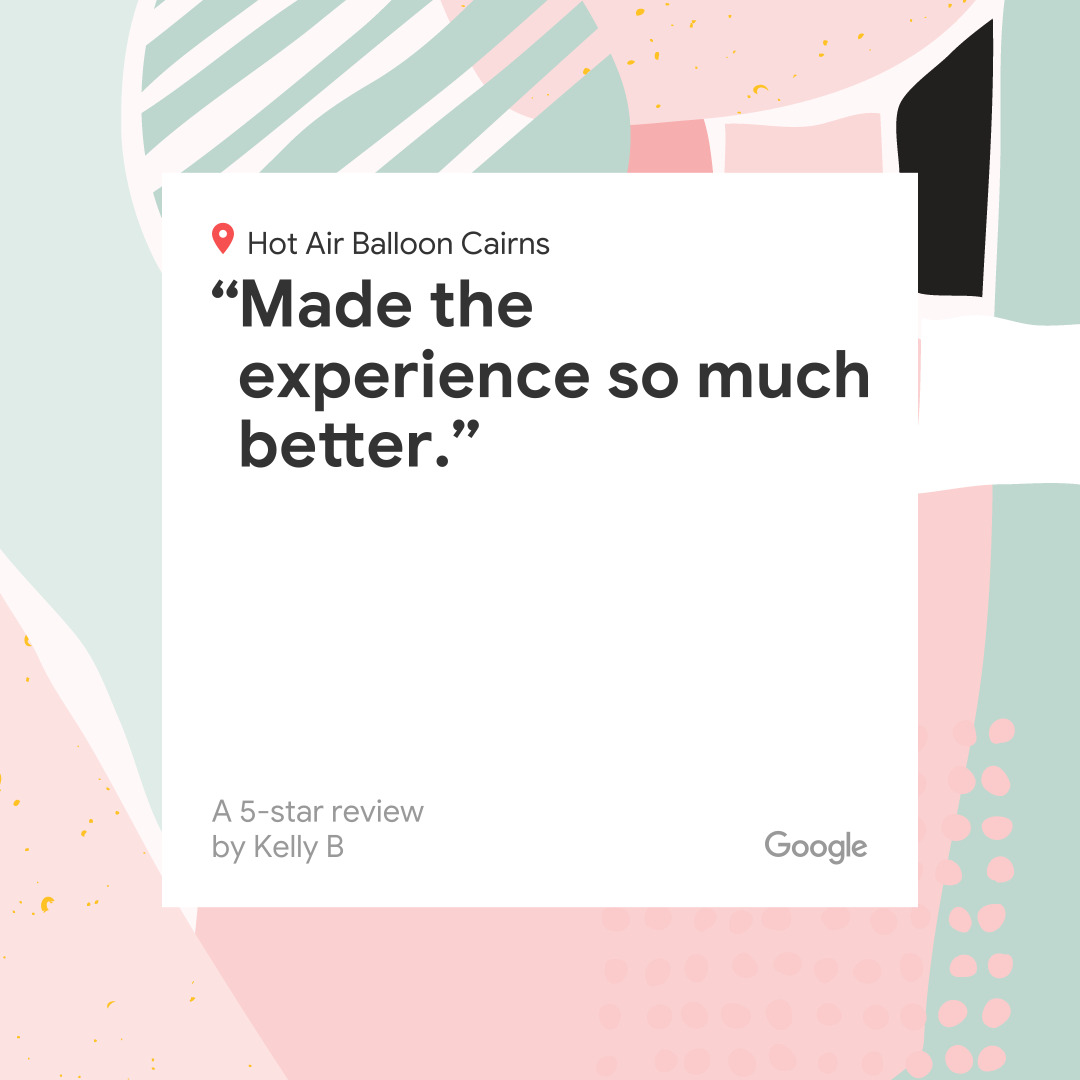 Google provides a great platform for people to leave their feedback on our tour, and we encourage you to visit our profile to see for yourself. Not only do these reviews provide excellent support for the quality of our experience, they can help provide an insight into what to expect during your morning.
One regular theme in reviews left on Google is the level of service and friendliness of our staff. Professional and fun!