Easter Update
As Australia gets ready for an Easter Weekend at home, we wish our customers and friends, and our extended family of staff well. A Public Holiday typically sees an increase in tourism activity as both domestic and international travellers look to take advantage of a long weekend with family and loved ones, but 2020 has already proved to be a year of exceptions. This Easter will therefore be different.
For information on travel restrictions this Easter, please refer to The Department of Home Affairs website.
Hot Air remains committed to implementing best practice througout our Operation, and although our balloons are not in the air, whilst we are not flying we are taking the opportunity to prepare for when restrictions are lifted and our customers can travel once again. The routine mandated checks on our aircraft continue to occur, meaning that their registration with CASA and airworthiness is upheld. Support vehicles continue to be maintained, and our booking system is taking bookings in the form of Gift Vouchers.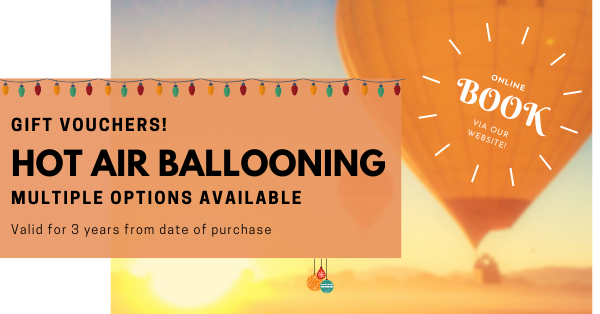 The important point here is that we remain optimistic without understating the seriousness of the current climate. A Gift Voucher booking is valid for 3 years from the date of purchase under Australian Consumer Law*, and this means that we can "convert" a gift voucher into a booking once all systems are go. 
In the meantime, our primary focus is on staying safe, maintaining social distancing in our team through individual remote-office set ups, and weathering the storm.
Take care of yourselves and your loved ones this Easter, and stay strong!