Kayaking in Cairns - Number One with Locals
One of Cairns best kept secrets, that locals love and visitors are lucky to find out about, is kayaking in Cairns, just to the south with a Babinda Kayak trip. Imagine the clearest of water where you can see every pebble on the floor of the creek. Yes, each month in Babinda is different, with water levels offering different flows and the wonderful tropical winter season quite a different tour from the summer tropical season,  which is why locals return again and again to experience being surrounded by lush rainforest mountains and gliding in a fresh cool mountain stream as you let your mind drift gently with your kayak and a smile from ear to ear.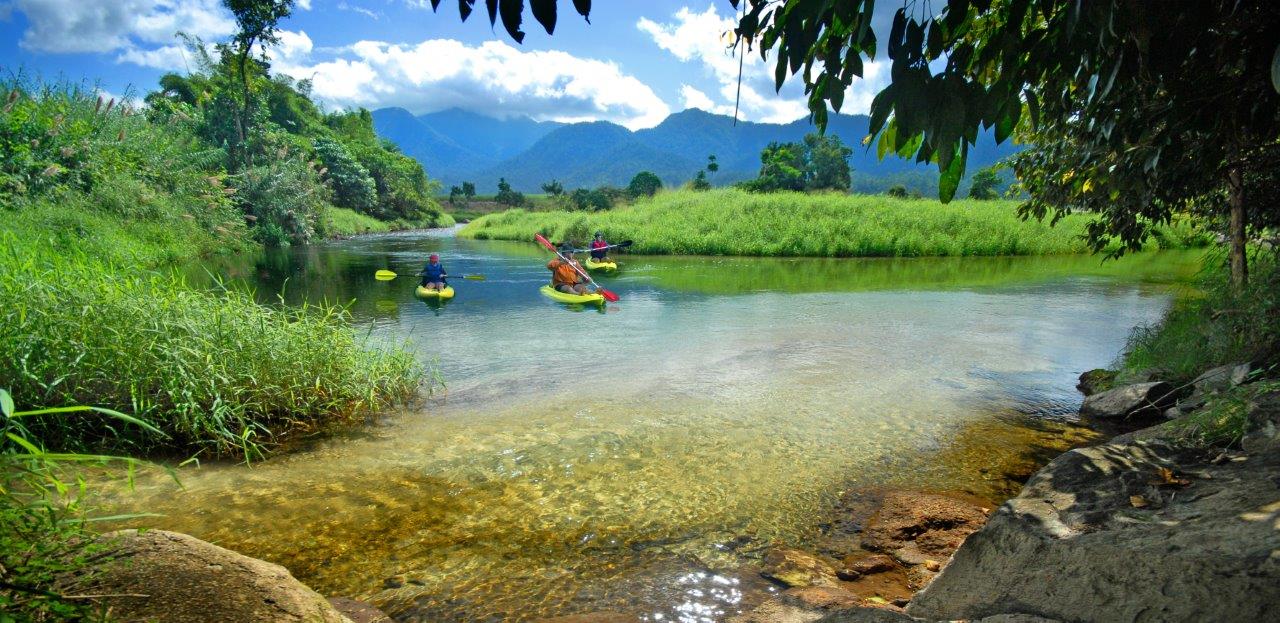 So many times, during this amazing tour, does your gaze rise up to the wide open skies while floating along with Babinda Kayaking, as it's so inspiring to see Queensland's two highest mountains, so majestic, all surrounded by the deep greens and amazing colours seen every day from the kayaks looking up at Mt Bartle Frere and Mt Bellenden Ker.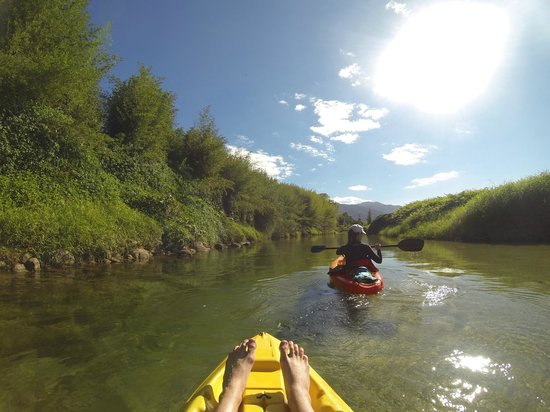 The words that locals use when they give a five star review to Babinda Kayaking are serene, fun, peaceful, gentle and with the friendliest service by Paul and his team. Enjoying freshwater swimming is easy when you can park your kayak on any one of the many sandbars that line Babinda creek, stop for a quick swim or relax and have the entire beach to yourself, its a great photo opportunity, what a selfie!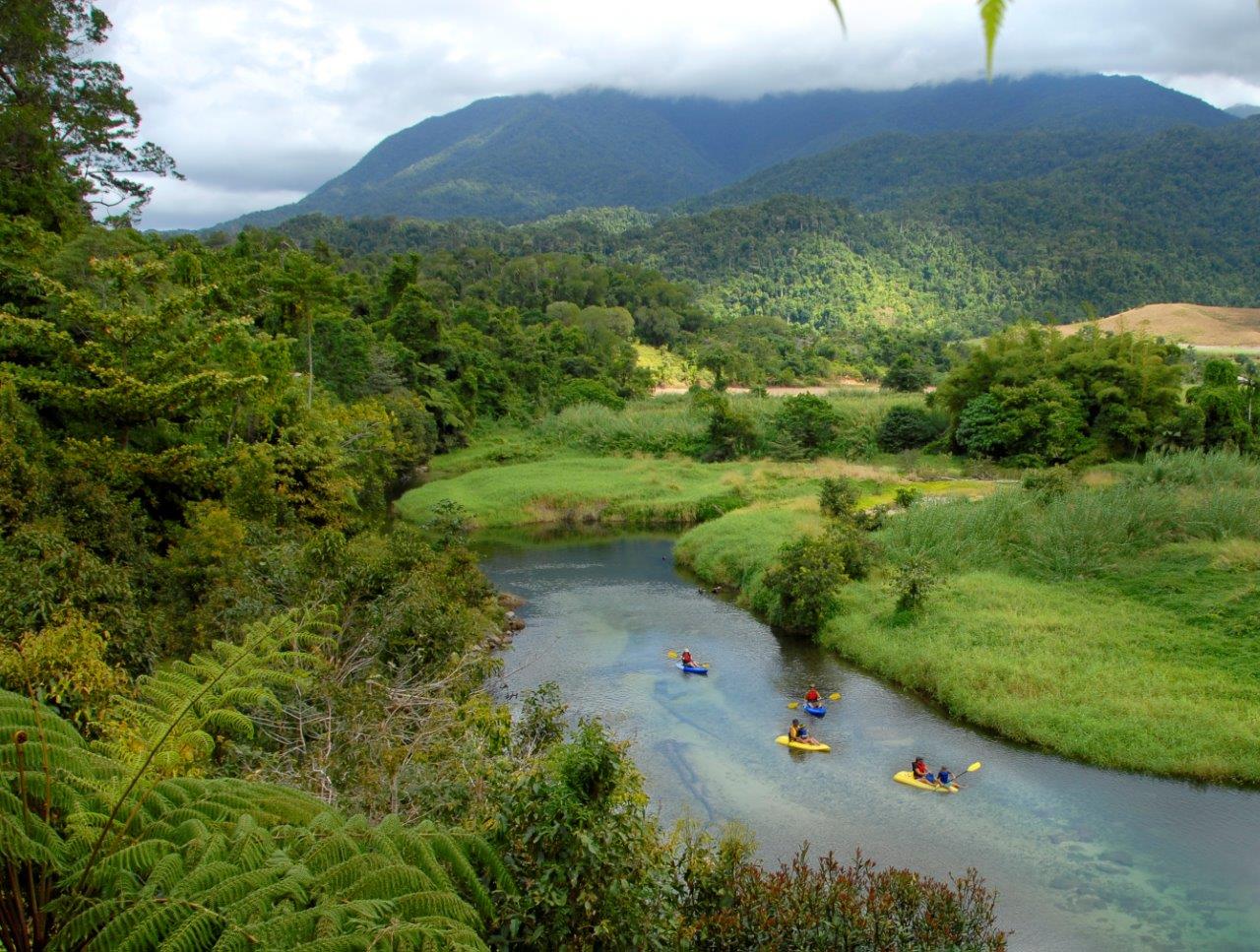 And you have a choice how you kayak as Babinda Kayaking offer self guided kayak hire of both double and single kayaks and for those that want to experience a Stand up Paddle boards.
So as this is a very special limited edition kayak experience, here in Australia, we suggest that book in advance and book direct, yes it's possible to change your date to kayak, with just one days notice, with your Cairns car hire, driving south of Cairns to meet Paul and the Babinda Kayak team.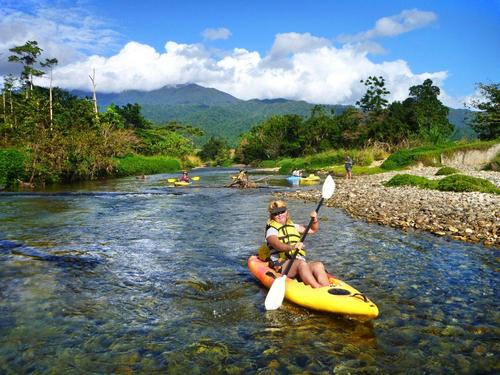 Cairns car hire - select from one of the widest ranges in Australia and then self drive to Babinda; 
After enjoying such a wonderful time on the fresh cool clear waters of Babinda creek, the next thing to enjoy is the local food, very fresh, all grown locally and delicious.So take your time to drive back to Cairns and stop at these locally made and locally grown food spots that are absolutely some of the best quality in all of Australia.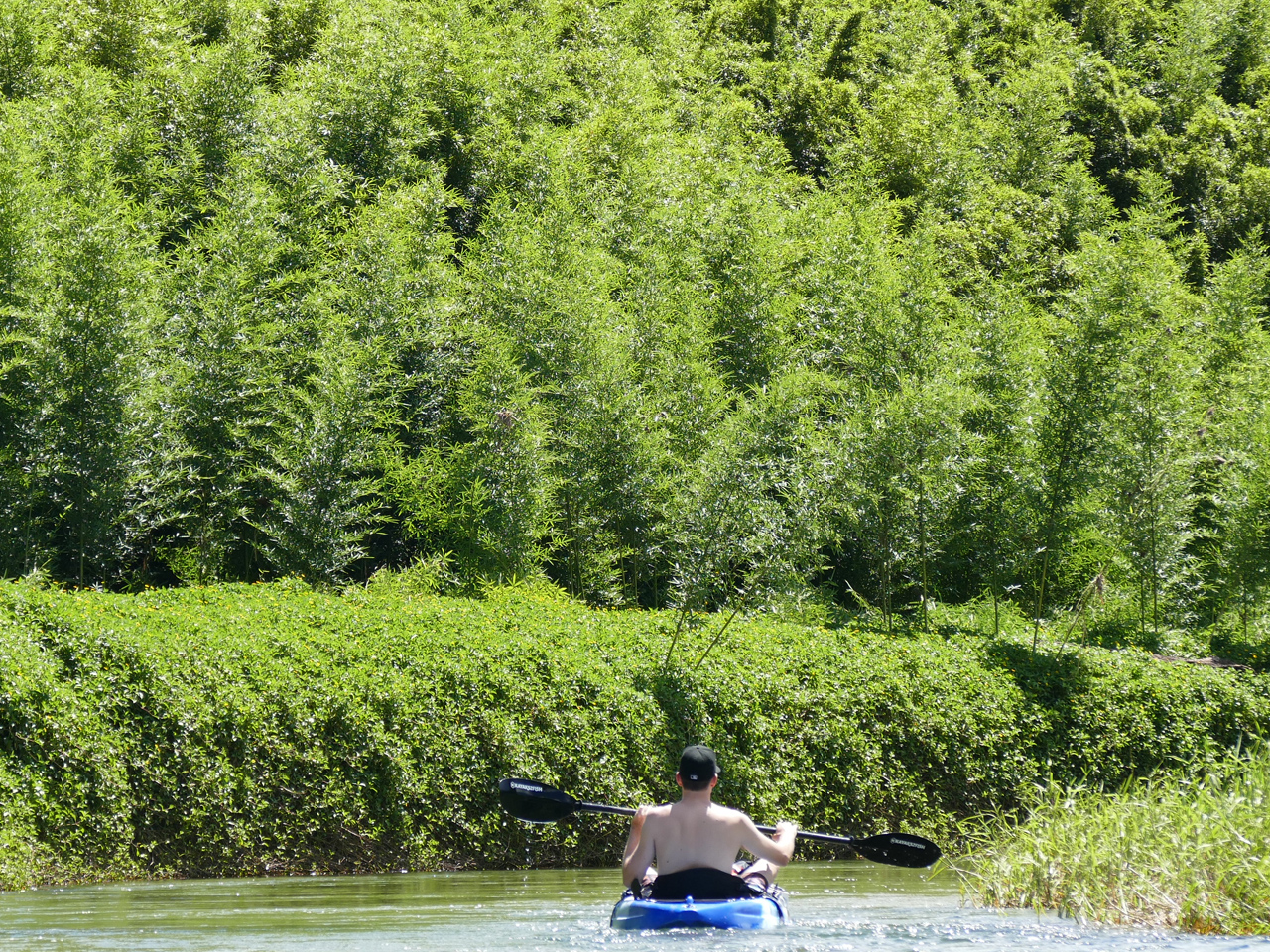 From Babinda Kayak drive to the main road and then turn left into Munro Street, Babinda to find Babinda Bakery who are well known for their excellent range of bread,  every morning baked fresh. If you enjoy pastries and sweet treats don't forget to stock up the hire car with a few for the drive to Cairns and of course Babinda Bakery is famous for their Australian meat pies that locals will drive 100km for!  Open Monday to Friday 6am to 4pm and Open Saturdays 7am to 2pm, Closed Sundays.
Also in Munro Street Babinda, is some of the best meat in Australia, grazing locally, stop to buy Australian steak and many other high quality meat choices from local farmers from Babinda Meat where they sell the most delicious Australian beef, pork and chicken.
Closed Sundays but open every other day from 6am to 5.30pm, except Saturdays is half day.