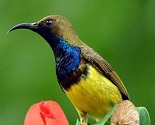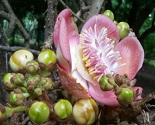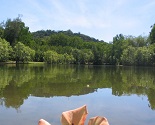 The Cairns Botanic Gardens are a tropical haven where you can relax in the beauty of tropical plants gardens. Many say this is the most beautiful Botanical Garden they have ever visited. There's manicured planted beds, wild stands of rainforest with board walks to wander along, waterways, and expanses of grass to have a picnic on with the family. The Cairns Botanical Gardens are open from 7.30am to 5.30pm every day of the year and entry is free.

Cairns Botanic Garden is very accessible, located on Collins Avenue only 4 kilometres away from Cairns CBD. Too far to walk but definitely a short taxi away or catch the local bus service. There is a café inside the Gardens that serves excellent breakfasts, morning and afternoon teas and meals. The café also has a changing menu and drinks and ice-creams. This delightful garden plays significant part in the preservation and conservation of unique flora and its cultural significance. Enjoy a stroll on timber board walk, there is an orchid house and great area where you can see examples of plants used by Aborigines for bush tucker and medicine. You can spend your time at Botanic Gardens and learn a lot about the plants there on your own or with family and friends as they have I-pods available for rent that will take you on an informative self guided tour in the gardens.

There are guided tours available which are very popular; bird watching tours and guides tours up to 2 hours. You don't need to book so it's easy to join them. Botanic Garden is great for bird watchers (as well as Cairns Esplanade), you can also have a picnic, enjoy a meal or a coffee at a cafe, enjoy markets that are on weekends.
Cairns Botainic Gardens Things To Do: Images from GOOGLE
64 Collins Ave, Cairns, Queensland, Australia

More information Address:
Cairns Botanic Gardens
64 Collins Ave, Cairns
Queensland, 4870, Australia
Phone: +61 7 4032 6650
Email: [email protected]

Cairns Botanic Gardens Cairns Things To Do